October 15 is Ada Lovelace Day when bloggers around the world celebrate the first computer programmer, and all women in science, technology, engineering and math (STEM).
Last week the annual meeting of the Division for Planetary Sciences of the American Astronomical Society came to Denver. The primary way I kept up with the news out of this meeting (and most things space-related) was through Emily Lakdawalla's Twitter feed. Emily is the Senior Editor and Planetary Evangelist for the Planetary Society (PS), and she is just amazing.
PS President Bill Nye has a much higher profile: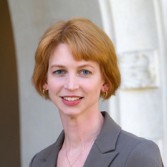 But Dr. Lakdawalla brings much more of the working scientist to her role of improving public understanding, and marshaling public support for exploration of our solar system and beyond. Before her current gig, she was a planetary geologist; she stays in touch with her experimental side attending and covering conferences.
I first encountered this sensibility listening to Planetary Radio, the weekly 30-minute podcast (and radio show) covering space news produced by the PS. Emily has a weekly spot running down the week's headlines. This podcast is typically one of the highlights of my week, in part because everyone on the show is clearly smart, but not given to speaking in jargon and vocabulary designed to fly over our heads. As a technical writer who aims for that same sweet spot, I appreciate how rare this quality can be.
Emily's "Snapshots from Space" blog demonstrates this quality too. In this post, she discusses her chat with a cab driver going to the airport on the way to Denver. The post also explains why she chose "Planetary Evangelist" as part of her job title:
The word "evangelist" is heavy with connotations and is not one I use lightly. I use it to convey my devotion and passion to my subject, and what I consider my avocation to share it with the world, along with the belief that a respect for the cosmos and our place in it can make people's lives better.
If you have any interest in science, astronomy, or have a similar passion for humanity's reach for the stars, go check out the Planetary Society, its website, and the radio program.
Happy Ada Lovelace Day!
Previous Ada Lovelace Day Posts on Notes from the Metaverse:
Related articles